Sweet little TayTay: First I have to apologize that I have been so mean to you in all my last posts, but please you are still under age (Are you? I dunno..) and I'm in and out Team Edward. But, you won a little piece of my heart in New Moon. Don't grab too much, but yes I'll give you a piece of my heart. You ask what the Heck happened? Ok let me tell you ….:
Yesterday I saw New Moon again. After my last post about KStew and Bella and all the lovely comments from you girls, I saw New Moon with a tiny different eye. I never expected soo many comments, thank you all from the bottom of my heart! I love you all and I enjoyed reading them.
Thank you : fragile little human, Stan, Stoney, Erikasbuddy, Snarkier than you, Honolulu Girl, Anonymous, Amy, Susi, Bella, Annie, uhyesplease, Anonymous, Spellbound, Smuttier Than You, TwiNabler and Alice.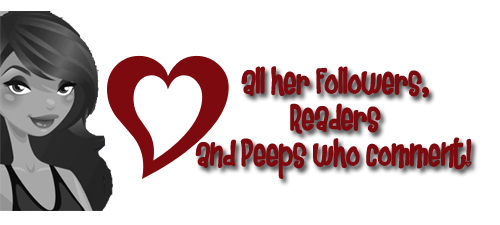 But I digress; we wanted to talk about TayTay. Yes he surprised me with his passion for this role. In Twilight I really gave a shit about Jacob, Jacob who? I mean, this wig was horrible but they really didn't do any better in New Moon, just saying. I went into the theater ready to not like Jacob and after I saw New Moon the first time all I had in my head was KStew with her wonderful performance and well Edward … Yesterday sweet little boy TayTay won that piece of my heart.
I was honestly a bit confused why he came to Bella's school on her birthday, normally they are not real good friends at this part but when he gave Edward THIS look it was awesomeness and great! However, the wig is still ugly!
I really felt his joy when Bella came to see him, sweet! The scenes were they are working on the bikes were sweet and nice.
I won't go into a detailed New Moon discussion I'll rather focus on the scenes that are prominent in my mind.
What I liked most on the bike scene was not seeing his naked chest (under age, remember?!) it was rather his ability to bring a weird situation back to normal with a tiny joke and a smile. "How hard did you hit your head?" .
Really good was TayTay in the "break-up", he performed this scene with such a passion and despair it was wonderful. Really great!!
Should I mention the scene when TayTay climbs or better jumps into Bella's room? Awesome!
One of his best scenes (for me ) was in Emily's house were he leaned cool on the door and waves his head to Bella to follow him! There, I totally forget this under age thing!!!
What I really liked is that Chris Weitz changed a bit the scene at Bella's house when Alice comes back. I never liked that Jacob just went away without seeing that everything is fine after he realized that there is a Vampire. He didn't do that in the book but I always thought Jacob would have to make sure Bella is safe. The kitchen scene and this almost kiss was wonderful and in that scene I really wanted them to kiss!!! Yes I'm still Team Edward but TayTay would have deserved this kiss. When he said in Quileute "Stay with me forever" it was all heartbreaking and sweet. The despair when he begged Bella to stay was perfect delivered!
Damn, and I felt so bad for him in the very last forest scene when he realized he will have never have a chance to get Bella back, that she will always choose Edward over him. I read people complaining that Bella said " I love you" to him but I found this very appropriate to be honest. She does love him, not like a lover but she loves him more than anybody else apart from Edward.
And this Mr Weitz was simply genius!!:
TayTay: That is all why I love you now, you did a wonderful performance in New Moon and I wish you a happy ending from the bottom of my heart. But, be aware you will always be the dog for me because I know you want to take Bella away from Edward!
So girls, now it's you. Were you surprised by TayTay's performance? Did he also get a piece of your heart although you are all Team Edward? To all the Team Jacob peeps do you now love me now a bit more? ;)